Travel
Ini 5 Spot Instagrammable di Kyoto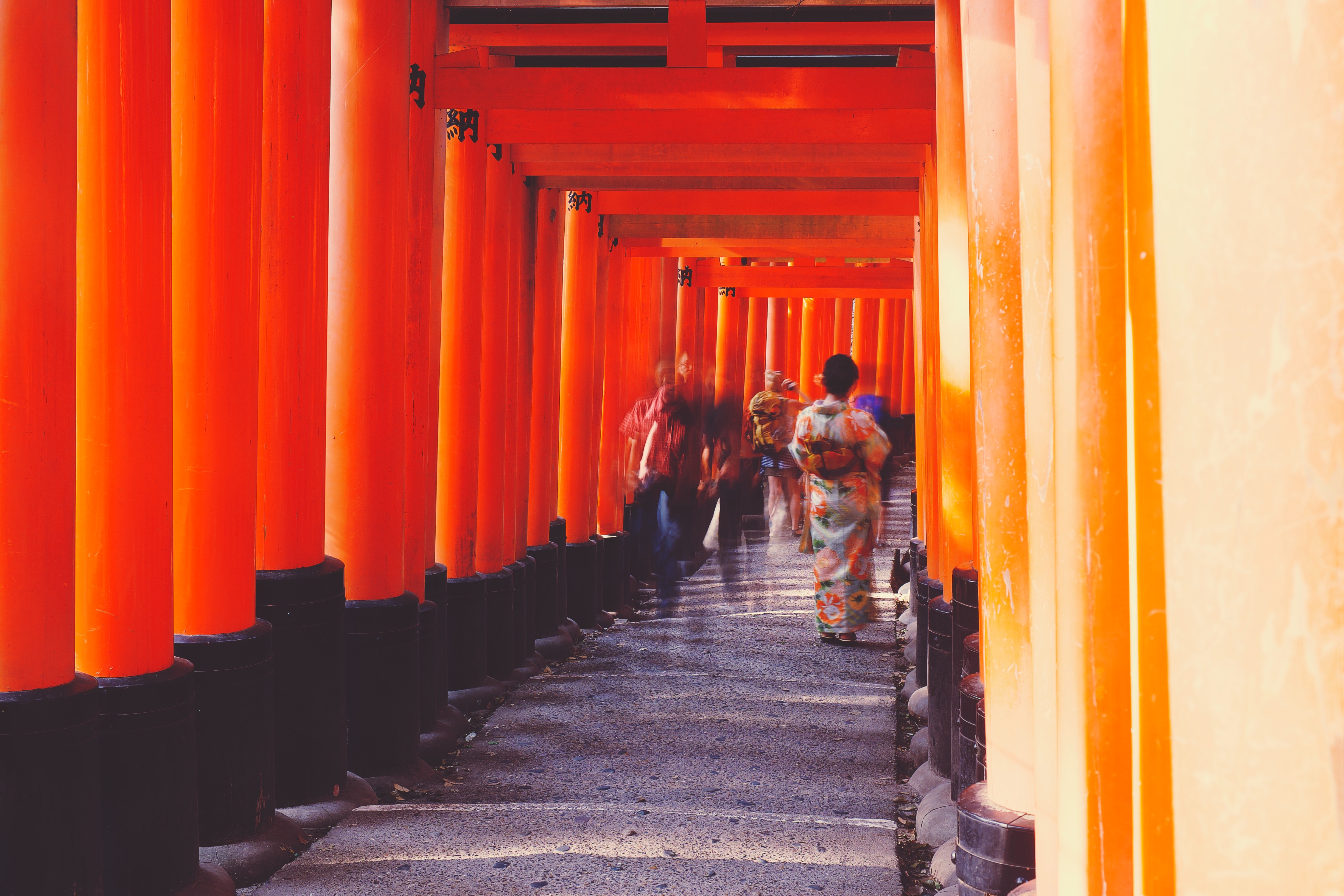 Kuil Fushimi Inari di Kyoto, Jepang. (Foto: Unsplash)
Uzone.id - Dalam waktu dekat ini, kamu berencana liburan ke Jepang? Kalau ya, kamu wajib berkunjung ke Kyoto.
Mengutip Big 7 Travel, Kyoto adalah destinasi wisata super populer di Negeri Sakura. Kyoto terkenal dengan kaiseki alias seni menyajikan makanan dengan indah.
Baca juga: Mengenal Asal-Usul Kimchi dan Khasiatnya untuk Kesehatan
Bekas ibu kota Jepang ini juga memiliki banyak bangunan-bangunan indah. Ada kuil-kuil, serta rumah-rumah kayu dan taman-taman indah yang terawat indah.
Jadi, kamu gak bakal kekurangan spot-spot keren untuk konten Instagram. Mengutip Big 7 Travel, berikut lima spot instagrammable di Kyoto, Jepang.
Distrik Higashiyama
Distrik Higashiyama adalah salah satu tempat terbaik untuk melihat kota tua di Kyoto. Bangunan kuno di sini masih tampak sempurna dan rapi.
Jalanan kecil di wilayah ini bersih dan cocok banget buat kamu yang suka foto outfit of the day alias OOTD.
Arashiyama
View this post on Instagram
Destinasi wisata menarik lainnya di Kyoto, yaitu Arashiyama. Ini merupakan hutan bambu. Uniknya, bambu-bambu di sini tumbuh lurus.
Arashiyama menjadi tempat yang pas untuk melarikan diri dari hiruk-pikuk kota. Namun, hati-hati. Ada banyak monyet di sini.
Kuil Fushimi Inari (Fushimi Inari Taisha)
Kamu pasti sering melihat foto pilar-pilar oranye yang berjajar rapi. Ya, pilar-pilar oranye itu ada di Kuil Fushimi Inari, Kyoto, Jepang.
Terdiri dari seribu pilar oranye, Kuil Fushimi Inari jadi salah satu destinasi yang wajib dikunjungi.
Kuil Toji
Toji menjadi salah satu kuil Budha yang paling terkenal dan terindah di Kyoto. Pagodanya terdiri dari lima tingkat.
Kuil Toji dikelilingi pohon-pohon. Potret spot wisata ini bakal mempercantik Instagram kamu.
Pasar Nishiki
Salah satu aktivitas seru yang bisa dilakukan saat liburan ke Kyoto, yaitu berkunjung ke Pasar Nishiki.
Di sini, kamu bisa melihat beragam makanan dengan berbagai bentuk dan ukuran.
Jangan lupa memotret berbagai makanan unik atau hiruk pikuk orang-orang di Pasar Nishiki.